News & Events
July 24, 2014
Personalize Domain Facility Enabled for all Online software.
July 31, 2014
Client Backup Facility Improved, and New Feature Added.
August 2, 2014
Reminder for organizational staff is added for admin use.
Read More
Become our Partner
Website/App Design and Development Training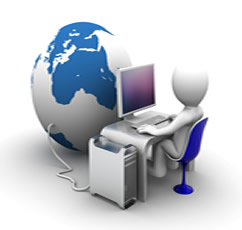 Our Website / Web Application Development Training Programme designed for those who want to become IT professionals, Our every program includes advance software development engineering process and make you able to develop quality software, website or web application. We provides training for all the necessary technology and steps required.
| | | | | |
| --- | --- | --- | --- | --- |
| Code | Particular | Description | Duration | Fees |
| SD01 | Software Development in VB.NET | Contact Branch | 6 Months | 21,500/- |
| SD02 | Software Development in C#.NET | Contact Branch | 6 Months | 21,500/- |
| SD11 | Software Development in VB.NET | Contact Branch | 9 Months | 31,500/- |
| SD22 | Software Development in C#.NET | Contact Branch | 9 Months | 31,500/- |
| WD01 | Web Development for IIS / Apache / Tomcat | Contact Branch | 6 Months | 25,500/- |
| WD11 | Web Development for IIS / Apache / Tomcat | Contact Branch | 9 Months | 35,500/- |
| SD03 | Software Development in Java | Contact Branch | 6 Months | 25,500/- |
* All Course Includes 6 months of support after course
* Call : 94300 99802 / 0612-2300888 / 9708789456
* For Development of Software or Website visit : qmarks.in
* To be partner with us Call : 9708789456 or Write us using Feedback